Pas le temps de revenir en détails sur la décision de la Cour Suprême américaine hier de ne pas contraindre l'Etat du Texas à ne pas appliquer sa dernière loi restreignant l'accès à l'avortement en attendant que sa constitutionnalité soit examinée en cette veille de cinquantième anniversaire de l'assassinat de JFK à Dallas. Mais je veux tout de même relever une information publiée par le Texas Tribune plus longuement que dans le cadre de ma revue de presse Twitter, car elle n'apparaît pas dans le titre de l'article.
Dans une enquête auprès de 318 femmes cherchant à avorter au Texas l'année dernière, des chercheurs du Texas Policy Evaluation Project ont trouvé des taux de tentatives d'auto-avorter plus hauts que la moyenne : 7 % des femmes du Texas interrogées et 12 % des femmes de la vallée du Rio Grande ont tenté de provoquer un avortement avant de se rendre dans un centre IVG, contre 2,6% des patientes interrogées nationalement en 2008, écrit la journaliste santé du Texas Tribune, Becca Aaronson.

C'est "la conjugaison d'un accès extrêmement limité à l'IVG dans un contexte de pauvreté, d'accès au misoprostol en provenance du Mexique et de familiarité avec la pratique d'auto-induction en Amérique Latine qui rend particulièrement probable la banalisation de cette pratique au Texas", selon les chercheurs cités dans l'article.
Donc non seulement mon post faisant état d'un tiers des centres IVG texans est toujours d'actualité, mais en plus la situation risque de se dégrader rapidement. Il va vraiment falloir suivre ce sujet attentivement. En attendant de convaincr les rédactions, je vous renvoie vers l'article du Texas Tribune...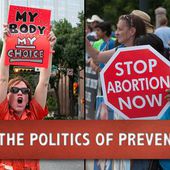 After SCOTUS, Abortion Providers Work to Secure Access
Following the Supreme Court's decision not to intervene in Texas' ongoing abortion litigation, Planned Parenthood and other abortion providers are working to secure access to the ...
http://www.texastribune.org/2013/11/20/after-scotus-decision-abortion-providers-work-secu/